Update: July 22, 2017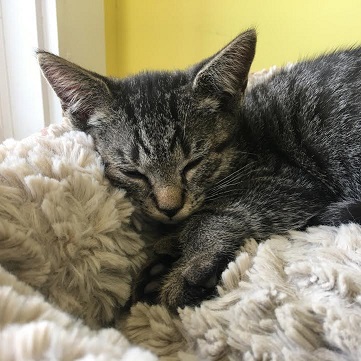 All twenty cats are doing well and we decided to name them after New England brews!.  Five are in foster, a mama cat and her kitten, and three kittens too young to be ready for adoption.  The four cats who had to have surgery on their deformed paws all came through surgery with flying colors and are available for adoption (our adoption pages are updated in real time, as of this minute 7/22, they are available).  Thank you everyone for your support- we received donations of over $1200 to help cover the $1600 of expenses incurred when we took these kitties, a huge help!  As we said, donations for these extraordinary events enable CVHS to say "yes" when community animals need help because we know the community will be there for us when we need them, and we can save more animals because of community support.  THANK YOU.
______
Original Story, July 7, 2017:
Can you help? We have taken in 20 cats and kittens in one day, and all of them need medical care!  Last week, we were called to help a community member- out of kindness she had taken in many strays. Soon she realized she needed help and called us. We took in 20 cats and kittens. Four of the cats need surgery to repair painful deformities in their paws, two kittens have eye infections that require medication, and all need spay/neuter.
Can you help us cover these unexpected costs?  Donations when these extraordinary events happen enable us to act without hesitation, knowing our community will support us when we go the extra mile for local animals.  Please make an online donation today or mail to Central Vermont Humane Society, PO Box 687, Montpelier, VT 05601.  Thank you so much!