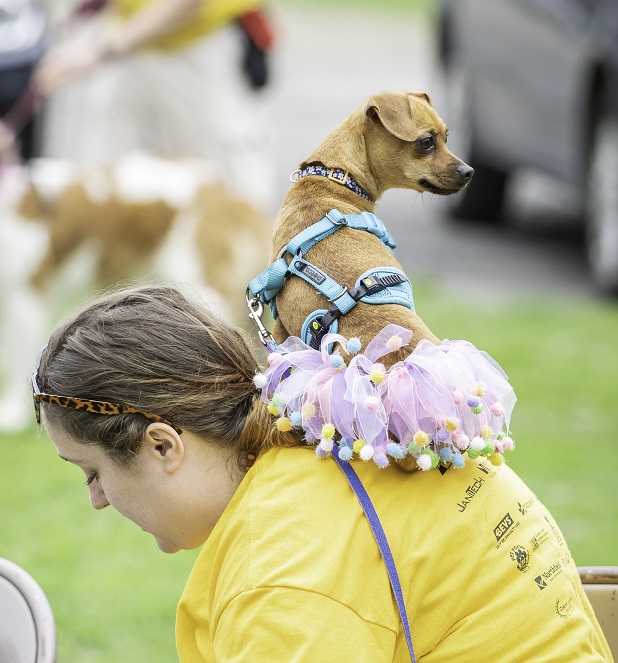 NEW photos added!  Our walk for Animals, held on June 2, was amazing! We raised over $76,000!!!  WOW!  These funds allow CVHS to go the extra mile for animals, and we are so grateful to our community who went the extra mile for us!   This event is so important since it is driven by you- our supporters.  We are so happy to know that our community believes so strongly in the work we do.  A huge thank you goes to our Top Dog Sponsor, 802Cars.com, who also had Top Team, raising over $3300! Thank you to our Cat's Meow sponsors, National Life Group who also provided delicious cake, and One Stop Country Pet Supply who brought all kinds of goodies for furries. We thank our Furever Friend sponsors, JaniTech, NorthCountry Federal Credit Union, Onion River Animal Hospital and Enrico Palazzo. Thank you Walmart Berlin for raising $3000 and for providing an amazing cake(s) and supplies.  Thank you to our vendors, who were not only vendors who brought all kinds of cool giveaways, but who were also sponsors of our Walk.  Thank you 802 Disc Dogs for thrilling disc dog demos, so much fun to watch!  
Thank you everyone who raised vital funds, thank you to all our volunteers and staff, and our terrific Board. 
Most of all, we thank the animals who inspire us all. Thank you everyone!
Our Top Fundraisers:
Top Adults: Elise Eaton, Kevin Sutton, Pam Perry
Top Kids: Kaelyn Hayward, Natalie & Chloe Mattson, Tallulah & Juniper Wible, Kate Reilly
Top Fundraising Team: 802 Cars.com: Bentley and Friends
First Individual to raise $500: Kevin Sutton
First Team to raise $1,000: Berlin Walmart
Early Bird Raffle winner: Elise Eaton
Our Doggie Contest winners:
Costume contest: "Lion" costume on Buck the golden retriever, Troy Michaud's dog
Best Trick: "Hug" by Buck the Great Dane, and Kaelyn Hayward
Best Kisser: Fifi, the Dachshund, and Clover Towns
Photos by Jeb Wallace-Broduer and Mike Collier.  More to come!
These local businesses sponsored our event and make it possible for CVHS to save thousands of animals.
Be sure to visit them, support them, and tell them thank you!
TOP DOG PRESENTING SPONSOR


CAT'S MEOW


FUREVER FRIEND


TAIL WAGGER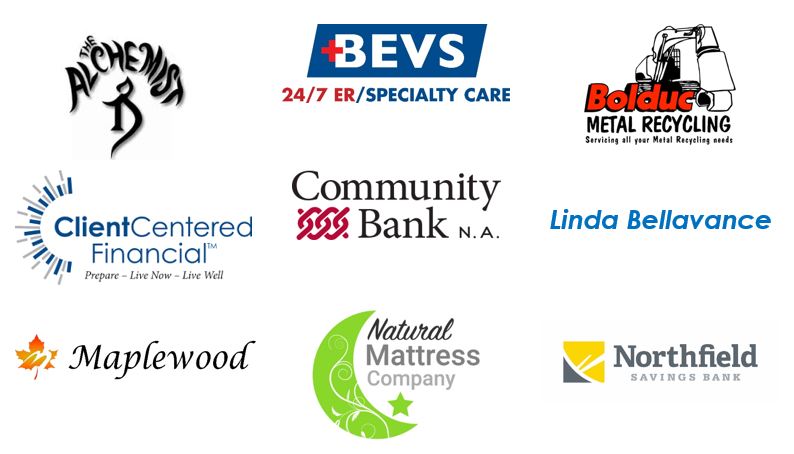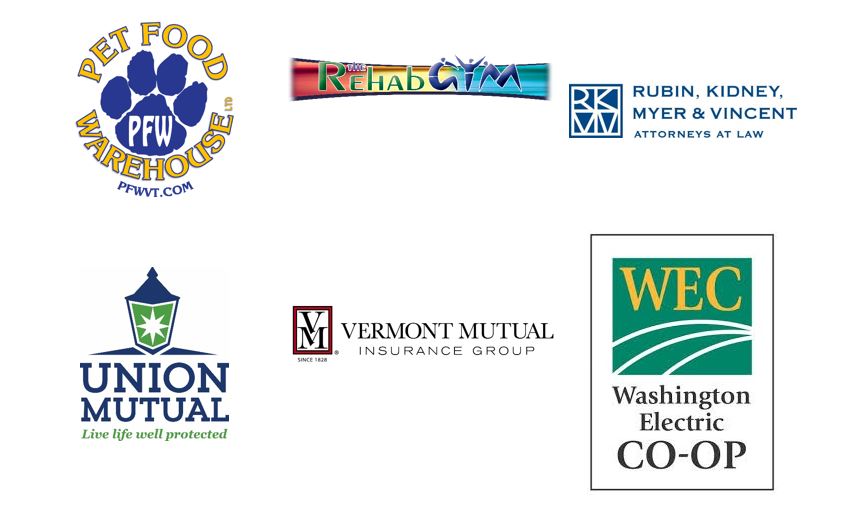 GOOD BUDDY
Agway Montpelier
Birchgrove Baking
Blue Cross Blue Shield of Vermont
Community National Bank
Concept 2
Denis, Ricker & Brown, Inc.
Do or Dye Salon
DuBois Construction, Inc.
Fothergill, Segale & Valley CPAs
Gardner Insurance Services, Inc.
Happy Tails Boarding Kennel
Laquerre's Marine & Sports Center
Maplefields/ R.L. Vallee
Mascoma Savings Bank
Noyle W. Johnson Insurance Agency
Optical Expression Berlin, LLC
Rock of Ages Corporation
Sambel Rentals
Stone Environmental
Stowe Veterinary Clinic
Trow & Holden Company
THANK YOU ALL!