Come to the funnest fun FUNraiser of the year!  Fur Fest is October 19, 5:00pm-8:00pm at the Granite Museum, 7 Jones Brothers Way, Barre. Delicious food from Delicate Decadence, desserts by Birchgrove Baking, silent and live auctions with amazing prizes (scroll down for list of items, which will be updated regularly), cash bar, and a program filled with heartwarming stories that will inspire you.
Tickets are $35 per person. All proceeds directly benefit the animals at CVHS.  This is a human only event (no pets please).
5:00pm – 6:30pm Cocktail Reception and Cash Bar, Hearty Hors d'oeuvres and Silent Auction
6:30pm – 8:00pm Dessert, Live Auction and Program
Can't join us?  You can help make Fur Fest a success and help animals by making a donation in lieu of tickets.  Thank you!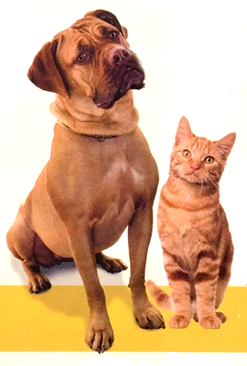 Please email Linnea with any questions.
If you would like to make your donation by U.S. Postal mail, please send to:
Central Vermont Humane Society
PO Box 687
Montpelier, VT 05601
Partial list of Auction Items (to be updated regularly, last update September 6)
2 Boston Bruins tickets (excellent seats!) donated by Elizabeth Kennedy Potskowski
Handmade quilt by Lynn Murray
Lunch with NY Times best-selling mystery novelist Jennifer McMahon
Lunch with storyteller/author/commentator Willem Lange
Original watercolor painting by Vermont artist Sabra Holm
Handmade wooden furniture by Tom Peterson
Handmade Electric Ukulele by Tom Peterson
Framed photo of 4 black kittens by Vermont photographer Jeb Wallace-Brodeur
Handmade wire and gem jewelry by Jennifer Muldoon
Vermutts custom-painted portrait of your pet by Karen Fredericks
One hour massage by Sarah Bothfeld
Framed photo of beautiful calico Maine Coon cat
One dozen filled cupcakes by Capitol Cupcakes LLC
$50 Lawson's Finest Liquids gift certificate
$50 Exxon/Mobil gift card donate by R. L. Vallee
$50 Skinny Pancake gift certificate
$25 Caledonia Spirits gift certificate
4 pairs of Darn Tough unisex socks
Wanderwood Pups custom dog tag
Vermont Granite Museum Family pass
Handpainted bag by Lynn Murray
Olive-green handwoven pashmina
Handknitted animal print fingerless gloves
Skida navy blue headband