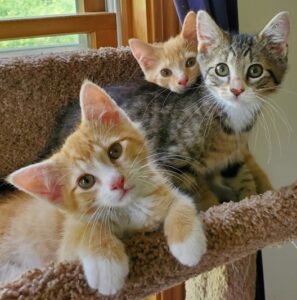 In these troubled times, your gift means more than ever. Animals need CVHS every day, 365 days a year.  Much of our program income (adoption fees, dog training classes, vaccine clinics) which is 32% of our income, has decreased or stopped completely.
Your gift today will help save animals.  Animals found wandering in the cold, animals who need medical care, animals with nowhere to go because their people are facing terrible crises in their lives. Crises like having to move to a senior facility, homelessness, financial troubles, COVID-19.  All impact pets, and we are there for people and animals.
The gift you make today will ensure we can go the extra mile for the animals who need us. Thank you!