Why do we transport pets into Vermont from other shelters in the US?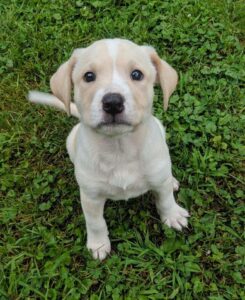 A few facts about how and why we transport animals into Vermont:
Local animals make up 80% of the animals we take in.
We always put Vermont animals first and regularly transport in animals from other shelters and rescues in VT.
No animal shelter in Vermont ever euthanizes animals due to lack of space.
However, in other parts of the US like South Carolina, there is still a serious overpopulation of pets.  In these areas, perfectly adoptable animals are being euthanized just because there is no room.
Whenever we can, we help save the lives of these animals who need us just because there is no space for them in their home state.  Our rescue partners follow state-of-the-art transport protocols to ensure the animals coming into Vermont are healthy and disease free.  Once they arrive here at CVHS, they are all seen by our veterinarian, spayed/neutered and given whatever booster vaccines they need. If it turns out they need further medical care, we provide it before they are put up for adoption.
When we transport puppies, we also take in the momma dog(s) whenever possible. Transport literally saves the lives of these animals. 
MOST IMPORTANTLY:  We do not transport animals in order to "make money" we do not rely on transports as a revenue stream. It costs CVHS approximately $660 per animal to do the work we do.  Our average adoption fee is only $135.  We do not save the lives of animals and adopt them out to families to "make money."  We do it to save their lives.
Puppy shown has been adopted, her life saved thanks to transport!
Make a donation to help us save animals who need us, from Vermont and beyond!